Welcome
Welcome to St Mary's Primary School, Killyclogher, a community school where we strive to develop each child's full potential in a climate where everyone feels accepted, respected, protected and valued. Here we demonstrate our commitment to our catholic ethos by promoting spiritual, moral, social and cultural values.
If you would like to visit us or require more information on our school please feel free to contact me at any time.
Mrs McAuley
Principal
Family Fun at our recent Bingo night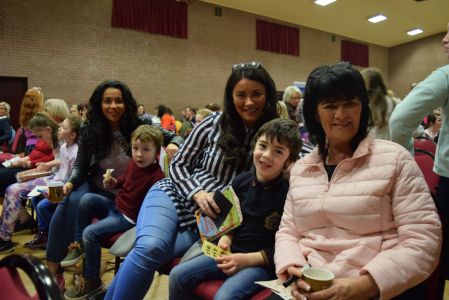 Latest Gallery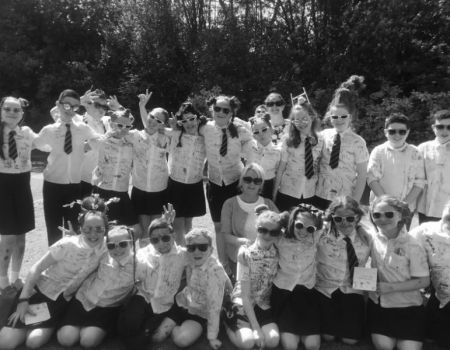 Promoting healthy lunchboxes in St. Mary's PS
Our pupils have the opportunity to be assessed by the London College of Music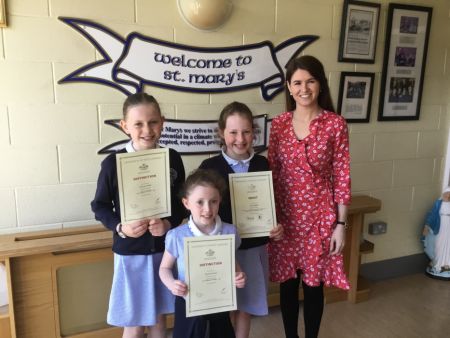 Congratulations to pupils who were awarded their London College of Music Awards for Tin Whistle. Photographed with Music Teacher, Miss Nuala McBride.
Celebrating Artistic Talent in St. Mary's PS - Meet our Feis Winners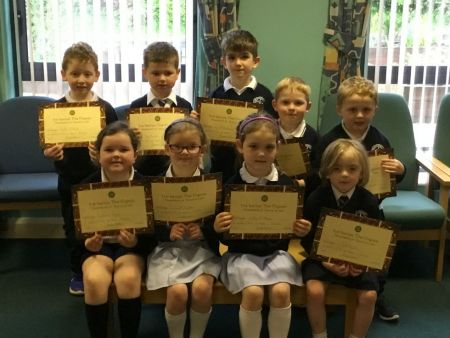 McDonald's Soccer Competition 2019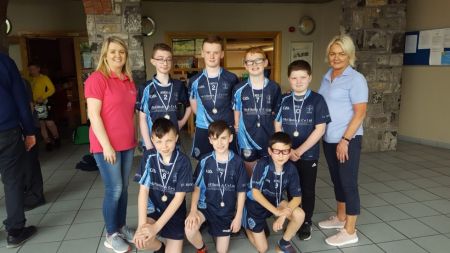 Well done to the pupils who participated in the McDonald's Sixes Indoor Soccer inter-primary schools event.
Feis Art Winners 2019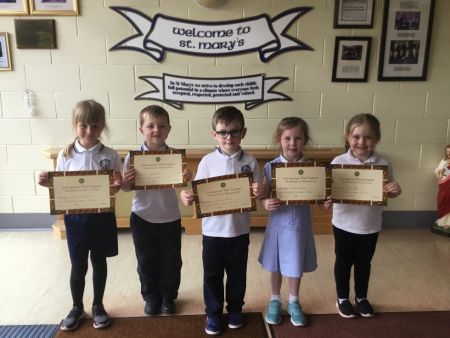 After School Clubs May-June 2019
St. Mary's PS Killyclogher Annual Cross-Country Race 2019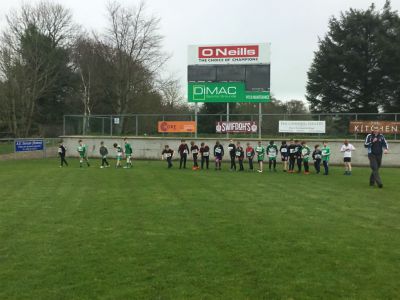 Is your child starting P1 in September 2019?
Was your child born between 2nd July 2014 and 1st July 2015 and did you miss the deadline to apply for a place for Year 1?
Contact us on 8224 2313 for an Application Form and further advice.
Wraparound provision in St. Mary's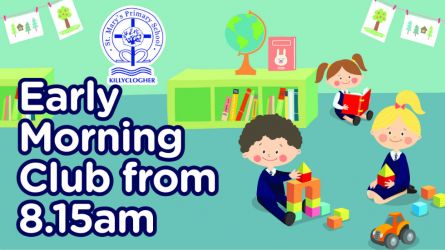 Enrol your child in St. Mary's Primary School
Are you interested in your child coming to St. Mary's Primary School, Killyclogher?
Perhaps you are moving into the area?
St. Mary's is a highly regarded and popular school where high standards are expected and achieved.
If you are interested, contact the school on 028 8224 2313 for more information about applying for a place for your child/children this school year or next.
Poranek Zapoznawczy
Serdeczne zapraszamy rodziców wraz z przyszłorocznymi pierwszoklasistami i przedszkolakami na nasz Open Morning w piątek 7 grudnia 2018. Szkoła będzie wtedy otwarta na wizytę nowych dzieci i rodziców. Open Morning rozpocznie się o godzinie 9.30 prezentacją przeprowadzoną przez panią dyrektor. Następnie będzie można zapoznać się z pomieszczeniami, pomocami edukacyjnymi, porozmawiać z pracownikami i zobaczyć szkołę w trakcie pracy. Rodzice mogą doświadczyć przyjaznej atmosfery podczas krótkiej wycieczki po szkole i przedszkolu.
Jeśli rodzice nie są w stanie wziąść udziału w tym wydarzeniu, należy zadzwonić do szkoły pod numer: 028 8224 2313 aby umówić się na alternatywną wizytę lub uzyskać prospekt i formularz zgłoszeniowy. Informacje są również dostępne online na stronie internetowej szkoły: www.stmaryskillyclogher.co.uk oraz na Twitterze @StMKillyclogher. Czekamy na Państwa w naszej wspaniałej szkole.
Jeśli Państwa dziecko urodziło się między 2 lipca 2015r. a 1 lipca 2016r. możecie złożyć wniosek o miejsce w naszym przedszkolu. ( Nursery)
Jeśli Państwa dziecko urodziło się między 2 lipca 2014r. a 1 lipca 2015r. możecie złożyć wniosek o miejsce w pierwszej klasie. (P1 – Year 1)
St. Mary's Primary School and Nursery Unit, Killyclogher – poznajemy Twoje dziecko, pomagamy Mu się rozwijać.
St. Mary's PS Orchestra assembles for the first time!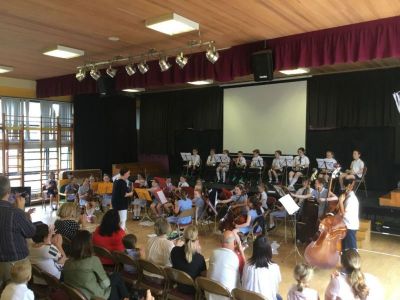 Download our most recent Inspection Reports
Successful Graduates from the Cycling Proficiency Training - photographed with Teacher Tutor Mr Hurd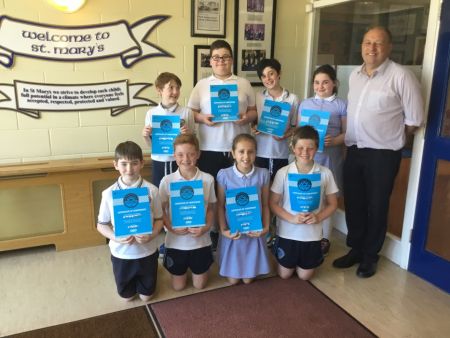 St Marys Primary School, Killyclogher, 122 Old Mountfield Road Killyclogher, Omagh, Co Tyrone | Phone: 028 82 242313

WEBSITE BY: SCHOOLWEBDESIGN.NET | Login