St. Mary's PS presents 'Mary Poppins'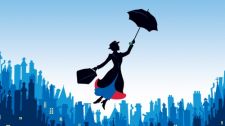 Mary Poppins Musical
The Year 7 pupils of St. Mary's PS Killyclogher proudly present 'Mary Poppins' in Cappagh Hall on Tuesday 1st May 2018 at 7.30pm and on Wednesday 2nd May 2018 at 7.30pm (Matinee sold out).
We invite all our Parish community and beyond to come along to see Mary Poppins take the children on many magical and memorable adventures - even grown-ups can learn a lesson or two from the nanny who advises that "anything can happen if you let it."
Tickets are available from the school priced £5.00 for children and £7.00 for adults.
Welcome
Welcome to St Mary's Primary School, Killyclogher, a community school where we strive to develop each child's full potential in a climate where everyone feels accepted, respected, protected and valued. Here we demonstrate our commitment to our catholic ethos by promoting spiritual, moral, social and cultural values.
If you would like to visit us or require more information on our school please feel free to contact me at any time.
Mrs McAuley
Principal
Latest Gallery
Language Learning Showcase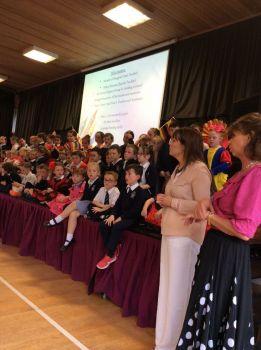 Promoting healthy lunchboxes in St. Mary's PS
John Bradley retires after over 20 years of service
IZAK9 Staff Training Day February 2018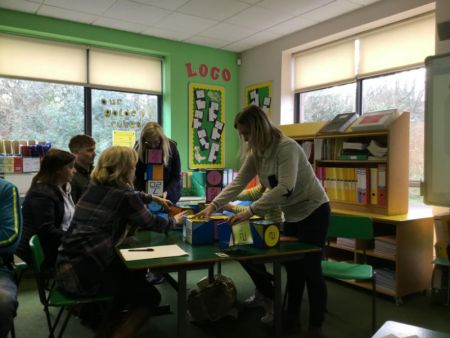 Internet Safety Parent Night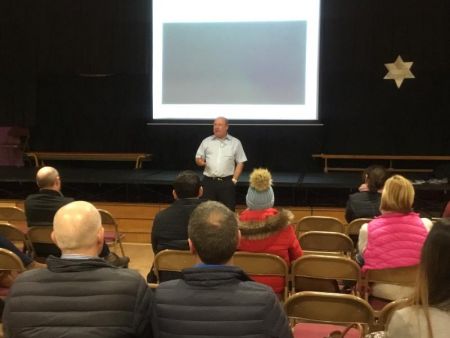 Enrol your child in St. Mary's Primary School
Are you interested in your child coming to St. Mary's Primary School, Killyclogher?
Perhaps you are moving into the area?
St. Mary's is a highly regarded and popular school where high standards are expected and achieved.
If you are interested, contact the school for more information about applying for a place for your child/children. Our Nursery Unit is full in the 2017-2018 school year but there are still a small number of year groups with places available.
Application Forms for Admission
Download our most recent Inspection Reports and Prospectus
Anti-bullying Week 2017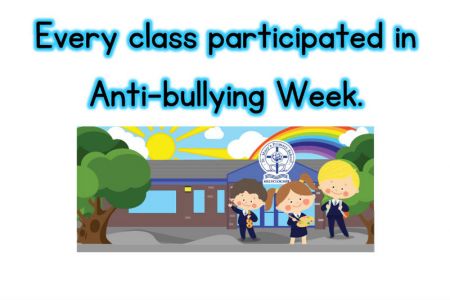 Attendance Matters
12th Sep 2016
The school is proud to have a very good overall attendance rate. The target we are aiming for in 2016-2017 is 97%. Please read the 'Attendance Matters' Guide for Parents to find out more.

St Marys Primary School, Killyclogher, 122 Old Mountfield Road Killyclogher, Omagh, Co Tyrone | Phone: 028 82 242313
WEBSITE BY: SCHOOLWEBDESIGN.NET | Login